Permanent Marker, Itinerant Thoughts
Jimmy Doom's observations, blatherings, asides, writing tips, musings. Think of it as an extended and relatively literate bathroom stall.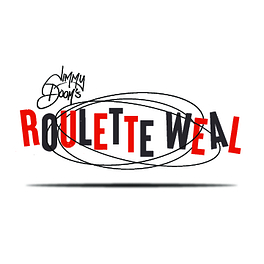 Jimmy Doom's Roulette Weal
Daily, Original Fiction in relatively short bursts of wisdom, charm, laughter, folly. Every single day. Read one a day or save them for your weekend.
"IF Elmore Leonard had sung in a punk band...IF Chuck Palahniuk was from Detroit...IF you mixed 'em together, maybe you'd get Jimmy Doom. Maybe. Only Jimmy publishes compassionate, entertaining, inclusive fiction every single day."
"I first read Jimmy's fiction on Medium. Hugely entertaining. And then it never stopped. The creativity, the ability to continue to publish EVERY SINGLE DAY, a new story is unbelievable. And these aren't trashy haiku's or two line poetry. These are substantial essays on life. Doom is a marvel of ingenuity. If only everyone was so blessed (with talent like his), to enjoy a new story every day."
"Jimmy Doom is a master of his craft. If you are a lover of stories, a novice writer, or searching for some of the best fiction on Substack, look no further. Roulette Weal is a must. "